The two weeks that Karen and Bill and their granddaughter, Champney, spent in Ethiopia in March was a fruitful time for the ACTS ministry.
The country of Ethiopia is experiencing drought and famine in much of the rural countryside. An absolute highlight of the trip was the drilling of the well in the Woja school yard. Ladies were dancing in the fields next to the well site as the well was drilled. At 170 feet, a substantial water source was discovered. There is enough water to allow the eventual installation of a solar powered pump which will give the community enough water for several applications. First and foremost, the entire community will have access to a nearby source of clean drinking water for their household use. The Woja community was delighted to be informed that the water was not just for the school use and not just for the Evangelical Christians of the area, but for everyone.
A look at the two pictures of the Temesgen below will help you see the importance of our meal service. On the left is Temesgen shortly after the summer break. He was so malnourished that he could hardly sit up and keep his eyes opened. His ashen color looks little like the smiling child you see on the right. Our feeding him, initially with a supplemental meal when he arrived at school in the morning, as well as with the lunch that we feed all of the children, restored him to good health. He is just one example of the impact ACTS has had on the health of the young ones who attend our schools.
When we install an above ground tank for water storage, we will be able to provide running
water in the kitchen and a community shower station to which moms can bring their toddlers for a shower.
The shintebet (latrine) has been nearly completed for the children's use in Woja and a more western style toilet is being built for the teachers and guests' use. In addition, two small guest rooms are being built which will also have bathrooms. This will enable us to enlist interns to visit for extended periods of time to teach English in an afterschool program. Others will be enlisted to teach and assist with agricultural improvements to our school gardens and to the farming which will take place on the land adjoining the schoolyard. The government just gave us that land and, in addition to farming it, plans are being developed to build a building in which we could expand our educational offerings to a broader base of the community. Each of these will provide opportunities to evangelize. We have also plan to offer the new building to a church in the area that is now meeting in a stable. If we collect a small rent from them, we will be able to keep the arm's length relationship that the government requires.
With the availability of water, we are exploring establishing a small five cow dairy. Dairy cows require a lot of water and so does growing the feed that will be needed to keep them healthy and productive. Once in operation these five cows will provide a glass of milk per student per day and produce enough extra that the excess can be sold to the community making the whole operation self-sustaining.
Other highlights of the visit included, our granddaughter's baptism in the local river by one of ACTS' pastor friends, visits to a couple of villages that are potential sites for ACTS expansion, a group outside of the fence breaking out in the worship song that we had learned and sung together in their language a year ago, watching a classroom full of students enthusiastically singing about Jesus even though about 75% of them are Muslim, and preaching to and worshipping with the local, growing Evangelical Church. Since our return, Woudineh, ACTS incountry director, emailed that he was so encouraged by what ACTS is doing, that he is going to limit his involvement in other areas so that he can devote the lion's share of his time to working with us in ACTS!
We took new photos of all of the students so sponsors will be receiving updated photos in the near future. We will have a stack of photos leftover of those kids still needing a sponsoring family and ask that you consider enlisting your family and friends to help in our collective effort to physically and spiritually save them.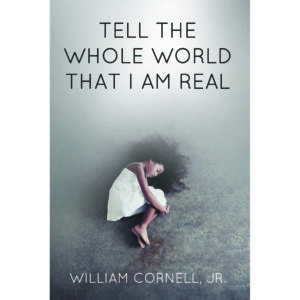 Pictured left is the cover for the book that Bill recently finished. It relates some of the stories we have heard while ministering to the people we contact and paints a picture of life in rural Ethiopia. Crosslink will be publishing the book late this summer. The ACTS website is under reconstruction so that the book can be purchased directly through it. All proceeds will be used for Little Elsa's (the main character in the book) education and for the ACTS ministry. At Amazon, ACTS will receive about $1 per book. If ordered through the website, ACTS will generate about $5 of profit and your copy will be signed. If you are interested in getting on the pre-release list, please email Karen Cornell at karen@actskids.org.
Remember to get everyone you know to alter their Amazon account to Amazon Smile, designating Africa Community Transformation Services, Inc. as their designated charity. It costs them nothing and ACTS receives ½ of 1% of the value of the sale. You can find the link at www.actskids.org or directly at https://smile.amazon.com/?tag=abba-smile-us-20&version=1.3
Nowhere in the Bible verses does Jesus mention fundraising as part of the Great Commission. Fortunately, we have not had to make it a major focus of our ministry as God continues to provide for the work He has called us to do. Of course, expansion to a third school will require additional funding sources so we continue to seek willing partners.
We returned from Ethiopia encouraged and refreshed as God has granted such mercy on ACTS ministry and answered many prayers. Thank you all who have joined us in praying for this ministry and the challenges we have faced during the first five years. We look forward to what God has in store in the many years to come. We thank you for your trust and support and are blessed to be a part of God's plan to reach the unreached.